Montréal Rencontre Drupal Halloween Meetup - Octobre 2017
On Tuesday 31 October 2017 from 18h00 to 20h00.
Evolving Web, Bureau 222, 300, rue Saint Sacrement, Montréal, Montréal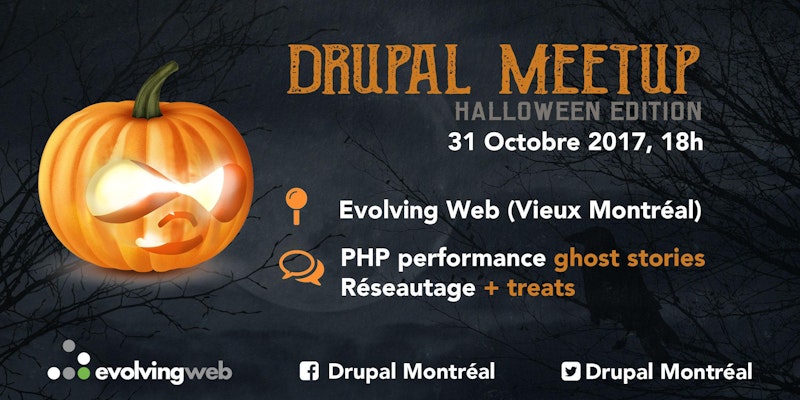 We're pleased to invite you to the October 2017 Drupal Montreal meetup, on Tuesday October 31, 6:00pm. It's hosted by Evolving Web, at their shiny new office in the Old Montreal.
Nous avons le plaisir de vous inviter au prochain Meetup Drupal Montreal qui aura lieu Mardi le 31 Octobre. L'événement se tiendra en les nouveaux bureaux d'Evolving Web dans le Vieux Montréal.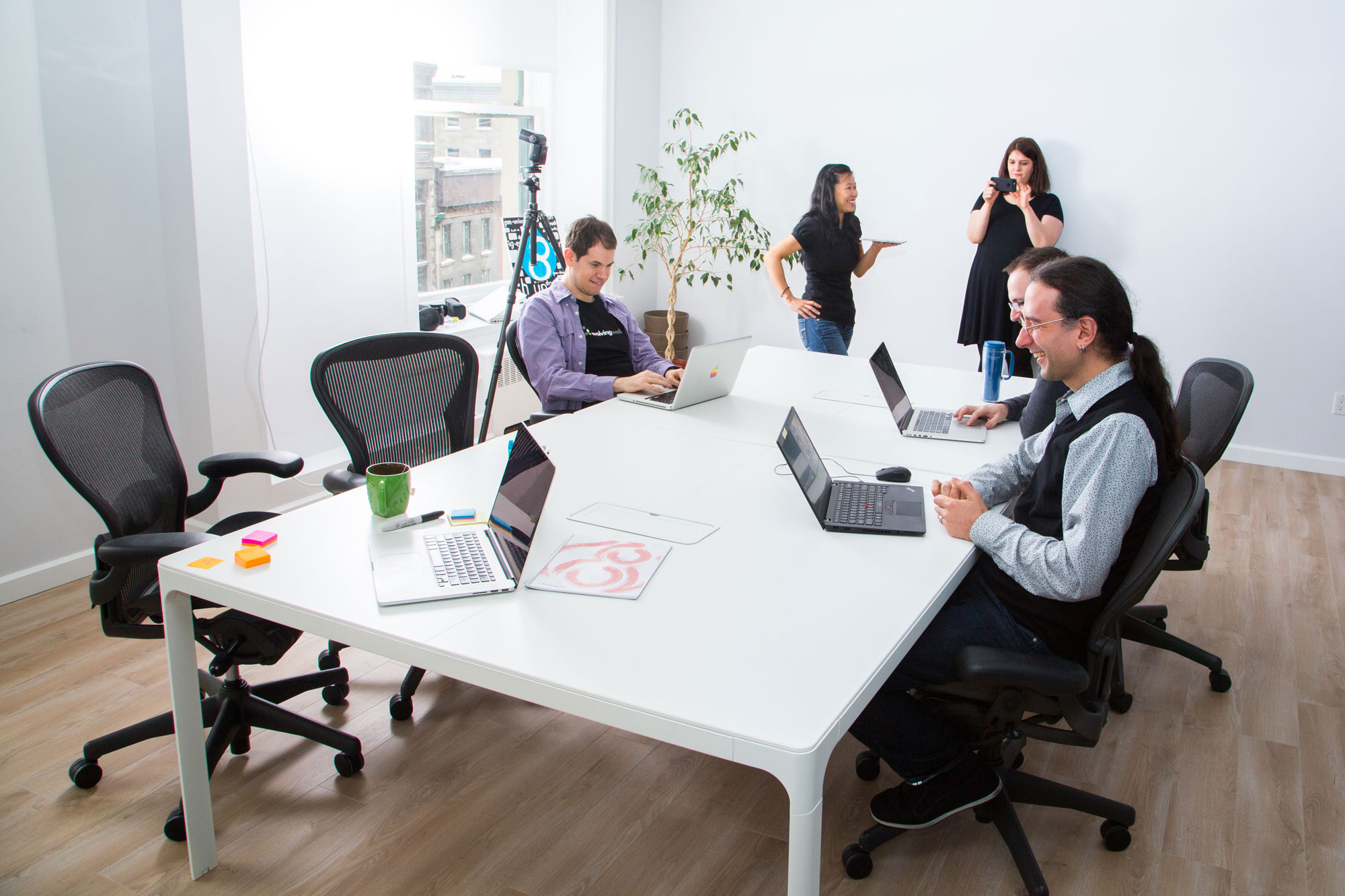 Agenda
From 18h to 19h30 networking time. Free drinks and snacks will be provided.
From 19h30 to 20h - Presentation PHP Code Performance optimization (see below)
18h - 19h30: Réseautage. De la nourriture et des breuvages seront servis.
19h30 - 20h: Présentation sur l'optimisation de la performance du code PHP (voir ci-dessous).
Snacks and drinks will be provided. Please register on Eventbrite so we can plan accordingly.
De la nourriture et des breuvages seront servis. Prière de vous inscrire sur Eventbrite afin que nous puissions planifier en conséquence.
PHP Code Performance Optimization (En) / Optimisation de la performance du code PHP (En)
Is your PHP code too slow? Core Drupal developers already use performance analysis tools like XHProf and Blackfire.io to keep the code efficient, but generally a combination of too many contrib modules, inefficient database queries, or poorly written custom code can easily bloat the page's loading time by a factor of 3 or more. This session will provide you the understanding you need to use these tools, and provide a number of real-world case studies in how to use them to identify common performance bottlenecks, and potential remedies. The examples will be presented from Drupal 7 and 8 sites, but the tools are PHP specific, while the lessons apply to most web application programmers. The target audience is PHP developers with experience writing and debugging custom code, and also technical project managers who want to better understand how profiling works. The presentation will be made in English, questions and discussions in French are welcome!
Votre code PHP est-il trop lent? Les développeurs du Core Drupal utilisent déjà des outils d'analyse de performance tels que XHProf et Blackfire.io pour garder le code efficace, mais généralement une combinaison de trop de modules, de requêtes de base de données inefficaces ou de code personnalisé mal écrit peut facilement augmenter le temps de chargement de la page par 3 ou plus. Cette session vous fournira la compréhension dont vous avez besoin pour utiliser ces outils et fournira un certain nombre d'études de cas concrets sur la façon de les utiliser afin d'identifier les problèmes courants et les solutions possibles. Les exemples seront présentés à partir de sites Drupal 7 et 8, mais les outils sont spécifiques à PHP, tandis que les leçons s'appliquent à la plupart des développeurs web. Le public cible est composé de développeurs PHP expérimentés dans l'écriture et le débogage de code personnalisé, ainsi que de gestionnaires de projets techniques désireux de mieux comprendre les techniques pour construire des sites web plus performants. La présentation sera effectuée en anglais, mais les questions et discussions en français sont les bienvenues!
Informations